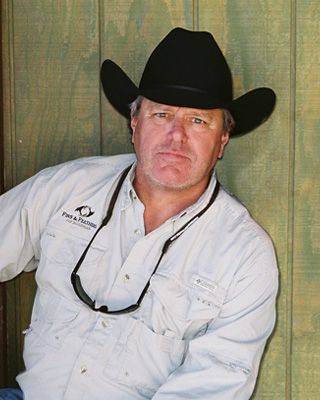 Kevin Foley
CEO and Founder
Kevin Foley is among the pioneers in the field of broadcast publicity services. After a successful career in account management with two public relations industry giants, Burson-Marsteller and Ketchum, Kevin founded KEF Media more than 35 years ago. Kevin, who spends a lot of time at his home in Montana, is also a published author, writes a weekly column for the Marietta (Ga.) Daily Journal, and is frequently quoted in trade journals on industry issues.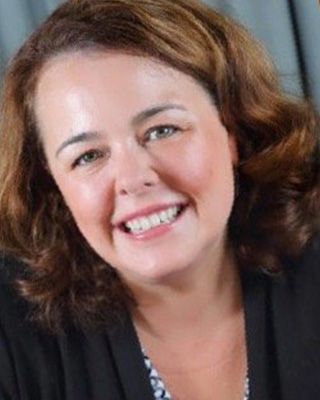 Yvonne Goforth-Hanak
COO/Co-President
Born and raised in Chattanooga, Tennessee, Yvonne has been a cornerstone to KEF Media's growth and success. She graduated from Tennessee Tech University and previously worked for Universal Studios Orlando and WDEF (CBS) in Chattanooga. Yvonne's spare time is spent parenting two energetic and hilarious children with her husband Matt. She also is the proud pet owner of a giant cat named Jenkins and three neurotic dogs.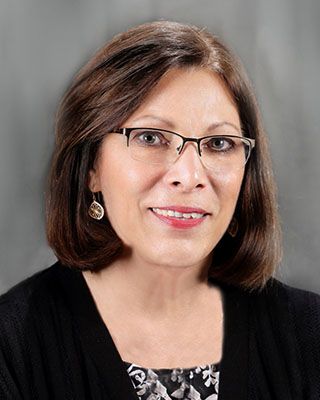 Linda Buckley
Co-President
Linda was born in Hartford, Connecticut, and grew up in Hillsdale, New Jersey. She studied liberal arts at the University of South Florida and previously worked as a reporter for Newsweek in Los Angeles. Just before joining KEF Media, Linda was public relations director at Universal Studios Orlando. Linda resides in Orlando, Florida with her husband Bob. They have two sons, Brendan and Robbie and three cats, Addison, NoNutz and PJ. For leisure, she gardens, knits and travels.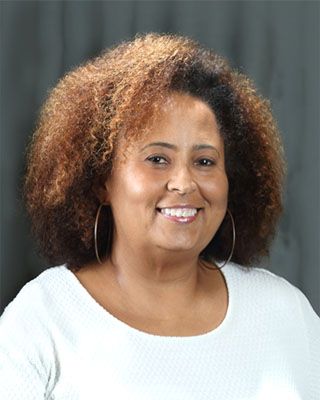 Audrey Kelsey
SVP, Assistant General Manager, Executive Producer
Audrey was born in Concord, North Carolina, and is a Tar Heel through-and-through. She graduated from the University of North Carolina at Chapel Hill and has worked in television and production (news, news magazine and promotions) for 30 years in North Carolina, Los Angeles and Atlanta. Audrey's favorite pastimes are watching old movies, trying new recipes, spending time with family and long walks with her four-legged baby, Onyx.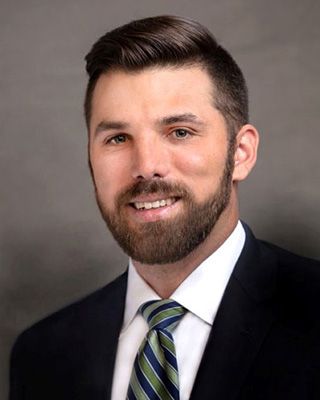 Robbie Buckley
National Sales Manager
Robbie was born in Santa Monica, California and raised in Longwood, Florida. He graduated from the University of Central Florida in Orlando with a bachelor's degree in marketing. Before joining KEF Media, Robbie held a variety of sales roles, most recently with Staples Contract & Commercial. In his spare time, Robbie loves spending time on or near the water, enjoying the abundance of golf courses Florida has to offer and watching his favorite sporting teams compete.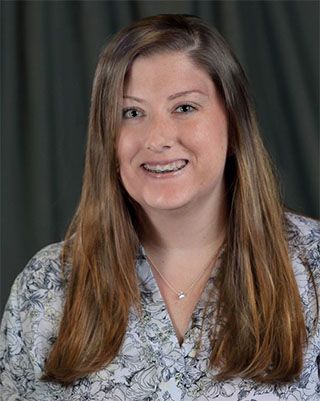 Ginny Grimsley
VP, Media Director
Ginny Grimsley joins KEF Media after serving a decade at EMSI Public Relations in the Tampa Bay region, working with many clients in every phase of their publicity campaigns. A native of Clearwater, Florida, Ginny served as EMSI's Print Campaign Manager. Her experience garnered an array of contacts and built media relationships that converted to top-notch coverage in key offline and online periodicals and news sites. Her years of experience, media savvy and understanding of the entire PR process has now brought her to lead KEF Media's media team. In her spare time Ginny likes to bake, watch horror movies and spend time with her maltipoo, Savannah.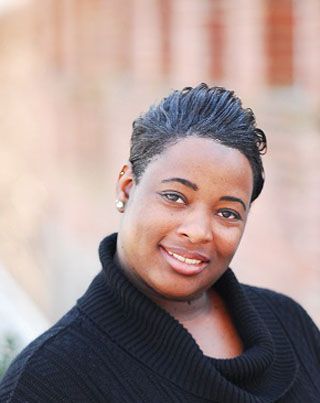 Kewana Benniman
CFO
Kewana is a Georgia native and came to KEF Media from A-National Limousine. Kewana studied accounting at Atlanta Metropolitan College and received her certificate in accounting from Atlanta Technical College. When not crunching numbers, she volunteers as a mentor and loves spending time with her family.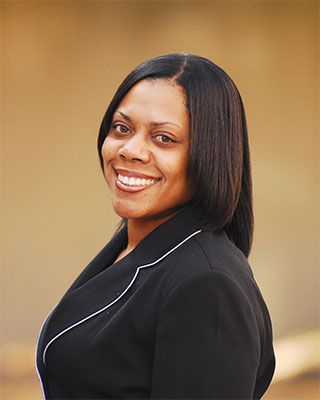 Venia Spencer
AVP, Finance
Venia Spencer is a native Georgian and received her bachelor's degree in economics from Spelman College. For fun, she enjoys reading, shopping and studying applied theory.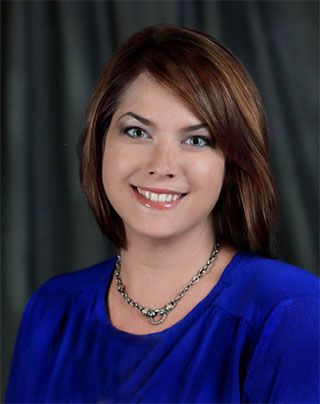 Adriana Wells
VP Client Services
Adriana was born and raised in Pensacola, Florida, and received a bachelor's degree in public relations with a minor in business administration from the University of Florida. Adriana began her career as a public relations coordinator at Universal Studios Orlando. Before joining KEF Media, she was a public relations professional for NASCAR, both at Turner and TRG Motorsports. Adriana is an avid collector of shoes, proud pet owner of a bichon frise named Casper, Tully, a Yorkie, and cat, Phoebe.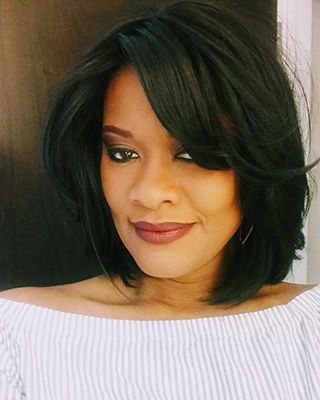 Sonia Ri'Chard
Producer
Sonia was born in Florence, Alabama. After graduating from Norfolk State, she moved to Atlanta, Georgia securing a co-hosting position at People TV. In 2003, Sonia joined team KEF Media and has become one of our most seasoned Producers. She is a mom and in her free time, works with her daughter to help improve environmental issues within the community.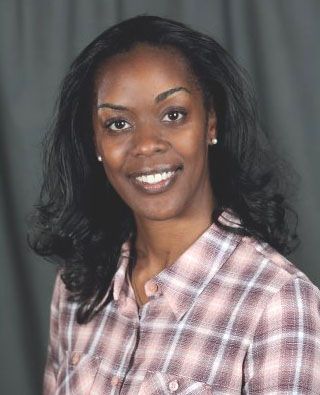 Tomeca Mosley
VP, Media & Strategy
Tomeca is a military brat who has traveled the country with both of her parents who served in the U.S. Air Force for a combined 50 years. Born in the U.S. and raised in Europe, Tomeca calls many places home…the latest, Metro Atlanta. She has a bachelor's degree in broadcast journalism and communications and holds a master's degree in public administration from Webster University in St Louis, MO. Tomeca spent more than a decade working as an Emmy Award-winning producer in local and national newsrooms. Her joys in life include spending quality time with her husband and their daughter, church, sunny vacations, sports and a little shopping.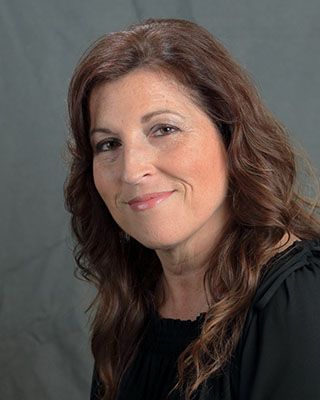 Debbie Culver
Production Manager
Debbie was born in Miami and grew up in Orlando, Florida. She earned her associate in arts degree and has worked in the tourist and entertainment industry her entire career. Prior to joining KEF Media, where she has led production logistics for 15 years, Debbie worked for Universal Studios Orlando. Debbie's hobbies include fitness, cooking, traveling, visiting the beach, wine tasting and paddle boarding.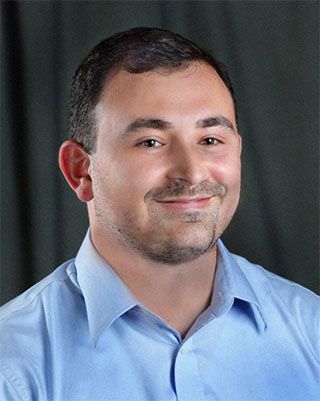 BJ Drohan
Assistant Vice President, Media and Reporting
BJ Drohan graduated from Kennesaw State University with a bachelor's degree in communications, specializing in public relations. Before joining KEF Media, BJ held a number of customer service positions. BJ has worked his way up from Intern to become a key member of the Media Team. He now uses his experience to garner top media attention for KEF Clients. BJ is a proud husband and father, an avid media consumer, and loves to play disc golf and D&D.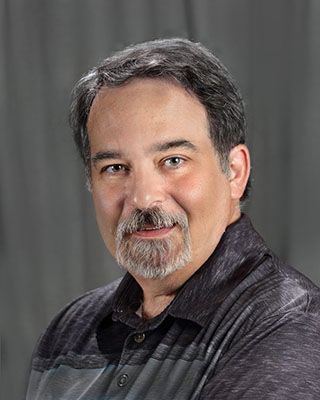 Tony Cordaro
Producer
Born and raised in Rochester, New York, Tony received a communications degree from Plattsburgh State University and has worked in sports media for more than 20 years. Before joining KEF Media, Tony worked at CNN Sports, CNN/SI and Fox Sports, where he produced and created the show College Football Weekly and covered all major sports leagues including NASCAR, NHL, NBA, MLB and the NFL. He joined KEF Media as a producer in 2006, and while he works with all types of clients, Tony specializes in sports and has traveled the world working on their behalf with amateur and professional basketball, football, golf, hockey, racing, soccer, tennis and track and field athletes. He's also covered Summer and Winter Olympic Games for KEF Media in Torino, Beijing, London and Sochi
Rashad Christopher
Senior Editor, Design Director
Rashad was born and raised in Fort Worth, Texas. He attended the Art Institute of Dallas, studying computer animation, then went to Miami International University of Art and Design, where he received a Bachelor of Fine Arts degree in visual effects and motion graphics. Most recently, Rashad received his master's degree in broadcast design at Savannah College of Art and Design (SCAD). Before joining KEF Media, Rashad worked at 2C Media in Miami as a graphic artist, then made stops at Georgia Public Broadcasting and Fourspots as a senior creative editor and designer, respectively. Rashad and his wife Yolanda have two boys.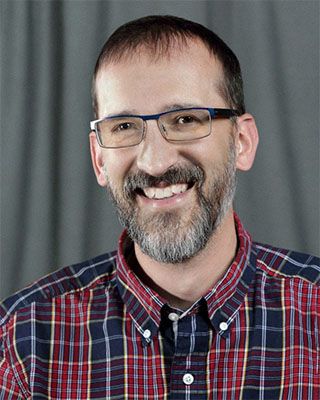 Jon Duvall
AVP, Media Relations
Jon was born in Marietta, Georgia, and grew up in nearby Woodstock, Georgia. He attended Kennesaw State University and previously worked for Law Gibb Group, Inc. (formerly Law Engineering and Environmental Services). A KEF Media veteran for more than 15 years, Jon has worked in different areas of production, reporting and monitoring. He is also a huge Atlanta sports fan and enjoys music, art and spending time with family.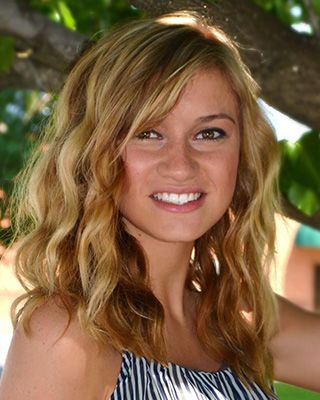 Sydney Harris
Media Specialist
Born in Macon, Georgia, Sydney received her associate degree in communication from Middle Georgia State University. Looking for new opportunities, she transferred to Kennesaw State University and received her bachelor's degree in public relations. Before she joined the KEF family, she worked for the Atlanta Braves in their promotions department. In her free time, she enjoys going to her home town and enjoying family, eating pizza, and spending time with her dog, Chief.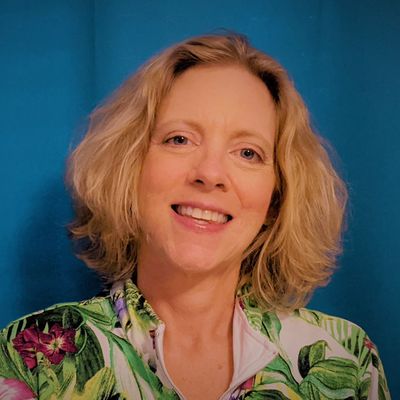 Marga Senzig
Production Coordinator
Marga grew up in Big Spring, Texas where she attended Howard College. She has been with KEF Media for the past 15 years assisting with logistics and production. Prior to KEF Media, Marga worked in aerospace and made the leap to Publicity & Public Relations at Universal Orlando coordinating satellite media tours and international television productions. Marga lives near New Smyrna Beach and enjoys spending time on the Intracoastal Waterway & beach with her husband and furry children.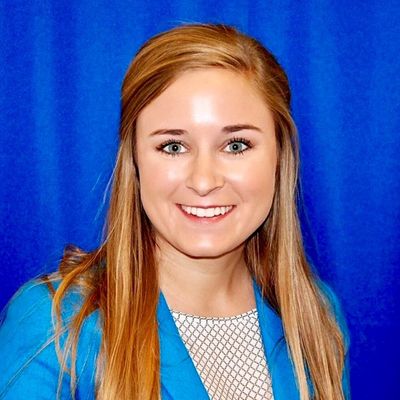 Madeleine Hammond
Media Specialist
Madeleine was born and raised in West Texas. She received a bachelor's degree in Psychology from Abilene Christian University. Before joining KEF Media, she was an Account Executive with the Texas Rangers Baseball Club. In her free time, Madeleine enjoys movies, being involved in her church, traveling and spending time with her bunny, Benjamin.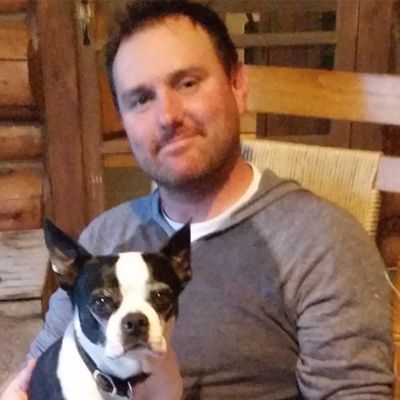 Patrick Foley
Media Specialist
Patrick was born in Hartford, Connecticut and grew up in L.A., Chicago and Atlanta. He attended Reinhardt University in Georgia and around this time began working at KEF Media. All told, Patrick has worked at KEF for well over a decade. Before his return, Patrick worked as a property manager for luxury homes in Big Sky, Montana. In his free time, Patrick is an avid snowboarder and along with his lab pit mix Niko, he enjoys hiking, fly fishing, camping and all of the beauty that Western Montana has to offer.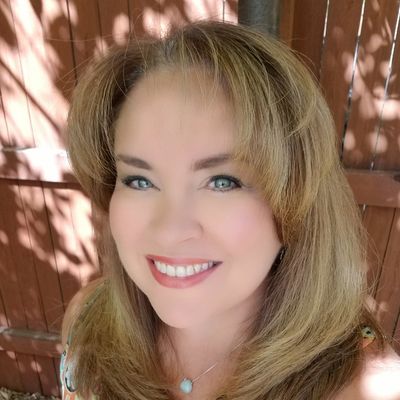 Diana Stewart
Producer
Diana was born in El Dorado, Kansas and grew up near Kansas City, Kansas. She attended Fort Hays State University in Hays, Kansas and graduated with a Bachelor of Arts degree in Information Networking and Telecommunications with an emphasis in media studies. Before moving to Atlanta, Georgia and joining the KEF Media team in 2004, she worked as a reporter and production manager for KBSH-TV (CBS) in Hays and also as a topical promotion producer for KMTV (CBS) in Omaha, Nebraska. Diana currently lives near Denver, Colorado with her husband, daughter, and cat Puffy, and enjoys her time as a Girl Scout troop leader and hiking and camping in the Rocky Mountains.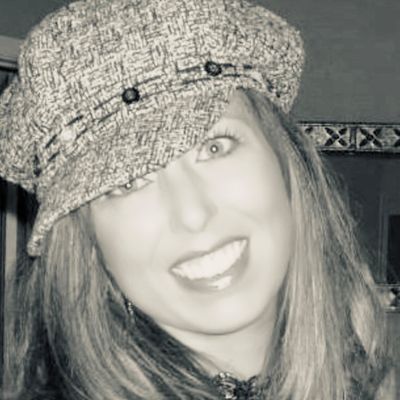 Reina Carbetta
Executive Producer, The Daily Buzz
Reina was born and raised in Mansfield, Ohio (home to the prison made famous in "Shawshank Redemption.") She attended the University of Toledo, where she double majored in Broadcasting and Public Relations. She started her career in television at the NBC affiliate in Toledo, where she launched and executed its first ever morning show. She then moved to Boston to revamp, relaunch and produce the morning show for Boston's WB56. She moved back to Ohio to start her first of three national television shows, the WB's flagship morning news magazine, "The Daily Buzz." It eventually took her to Orlando, as she ran the show for nearly 15 years. She eventually relaunched it for KEF Media in 2017. Reina volunteers as an animal advocate in her spare time and adores her beloved 13-year-old cat, Dawson. She is a trained dancer, loves music and Cleveland sports teams!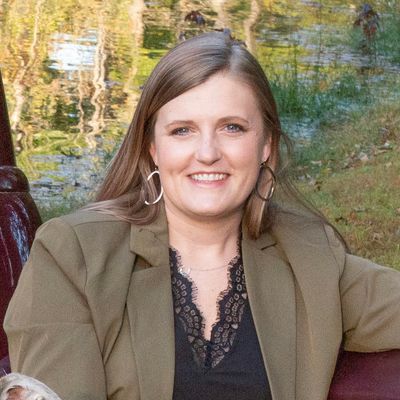 Tara Larson Arbitter
Associate Producer
Tara is from a small farming community in central Iowa. After high school she moved to warmer weather and earned her degree in Global Business Marketing from the W.P. Carey School of Business at Arizona State University. She has spent much of her career within the motorsports and advertising industries in roles ranging from marketing communications, strategic brand development and event production. Tara now resides on Lake Norman in North Carolina with her husband, Gordon, and their many fur kids. She's very active as a community organizer, an animal advocate and she takes every opportunity she can to travel the world and learn new things.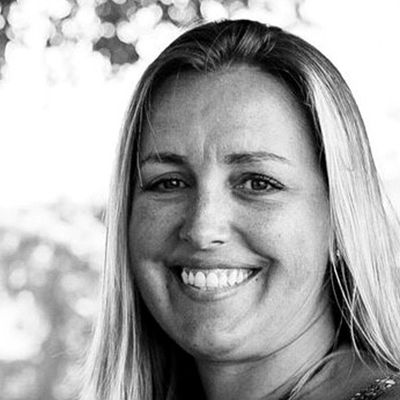 Amy Wright
Associate Producer
Born and raised in Fort Lauderdale, FL, and graduating from The University of Florida's College of Journalism & Communications, Amy is a Florida girl through and through. She began her PR career at Universal Orlando and has since held various roles in the travel, events and non-profit space. As a family who loves travel, theater, live music and the Florida Gators, Amy and her husband, Matt, keep busy chasing their three daughters around the world from their home base in South Florida.