Holiday Entertaining with Brandi Malloy
The holidays are always chock-full of family, friends, food and fun, and recently, a global PR agency worked with a national citrus brand to leverage the season and boost sales of Navel oranges.
For the campaign, they partnered with food blogger, podcaster and TV host Brandi Milloy and KEF Media for a satellite media tour to showcase simple, flavorful recipes using Navel oranges and promote a Twitter watch party for the holiday classic "Elf."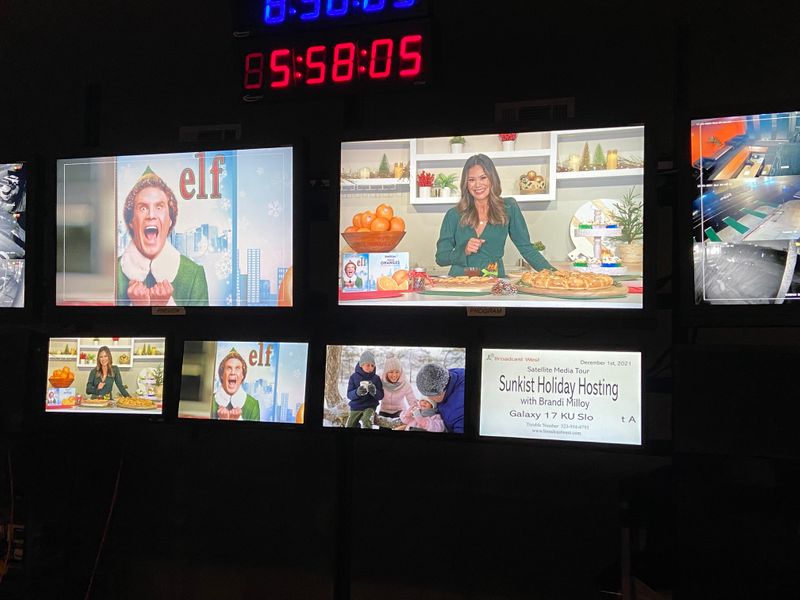 Boost holiday sales of Navel oranges.
Push messages of adding "zest" to and taking the stress out of holiday entertaining.
Drive participation in a Twitter watch party for "Elf."
Secure 26-30 interviews, all TV, including interviews in Columbus and California.
KEF Media always produces a strong food SMT, and this tour's success ultimately rested on the team's unique ability to adapt as well as provide a sound virtual plan.
The clients were very specific with the look and feel they wanted to align with the brand. Normally, KEF locks in a tour first, then finds available locations or studios for the selected date. However, for this tour, KEF had to provide studio options with the initial proposal so the client was confident the backdrop would complement their brand image.
Next, with Covid again spiking, KEF Media had to pivot from an SMT with clients attending to an SMT with only production staff on site and the clients participating through a virtual green room. KEF even conducted pre-tour walk-throughs via FaceTime.
Then, two weeks before the tour, the contracted food stylist pulled out because of a health issue. On a quick turn, KEF Media identified a new stylist who then had to find all the specific elements needed for the recipes during the craziness of Thanksgiving.
On the day of the tour, the clients (located across the U.S.) were able to view the tour remotely and provide live feedback throughout to achieve the strong messaging results that helped made the project a win.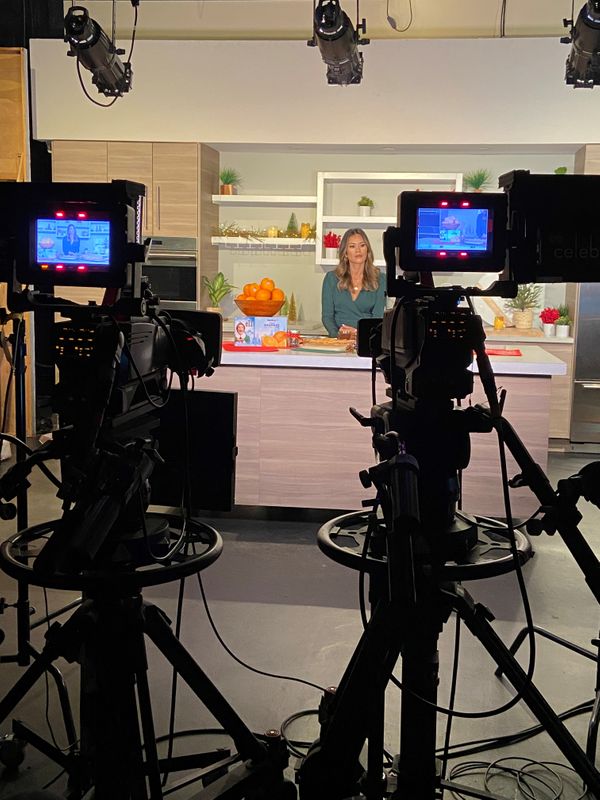 30 million in TV and radio audience with successful message pull-through.
24 TV interviews. Even though the team had a couple of interview drops due to breaking news, the team was thrilled with the outcome – "We're looking forward to the next opportunity to collaborate soon!"
Interviews in top markets – Atlanta, Chicago, Cincinnati, Columbus, Las Vegas and Philly.
National secured TV placements on "California Life" and "The Daily Buzz" on Daily Flash.
Audio News Release with national reach and more than 25 million in audience.
KEF Media is always adjusting and looking for ways to maximize a client's reach; a Video Mat Release vastly increased the ultimate total audience by more than 262 million.
CLICK IMAGES FOR LINKS TO VIDEOS